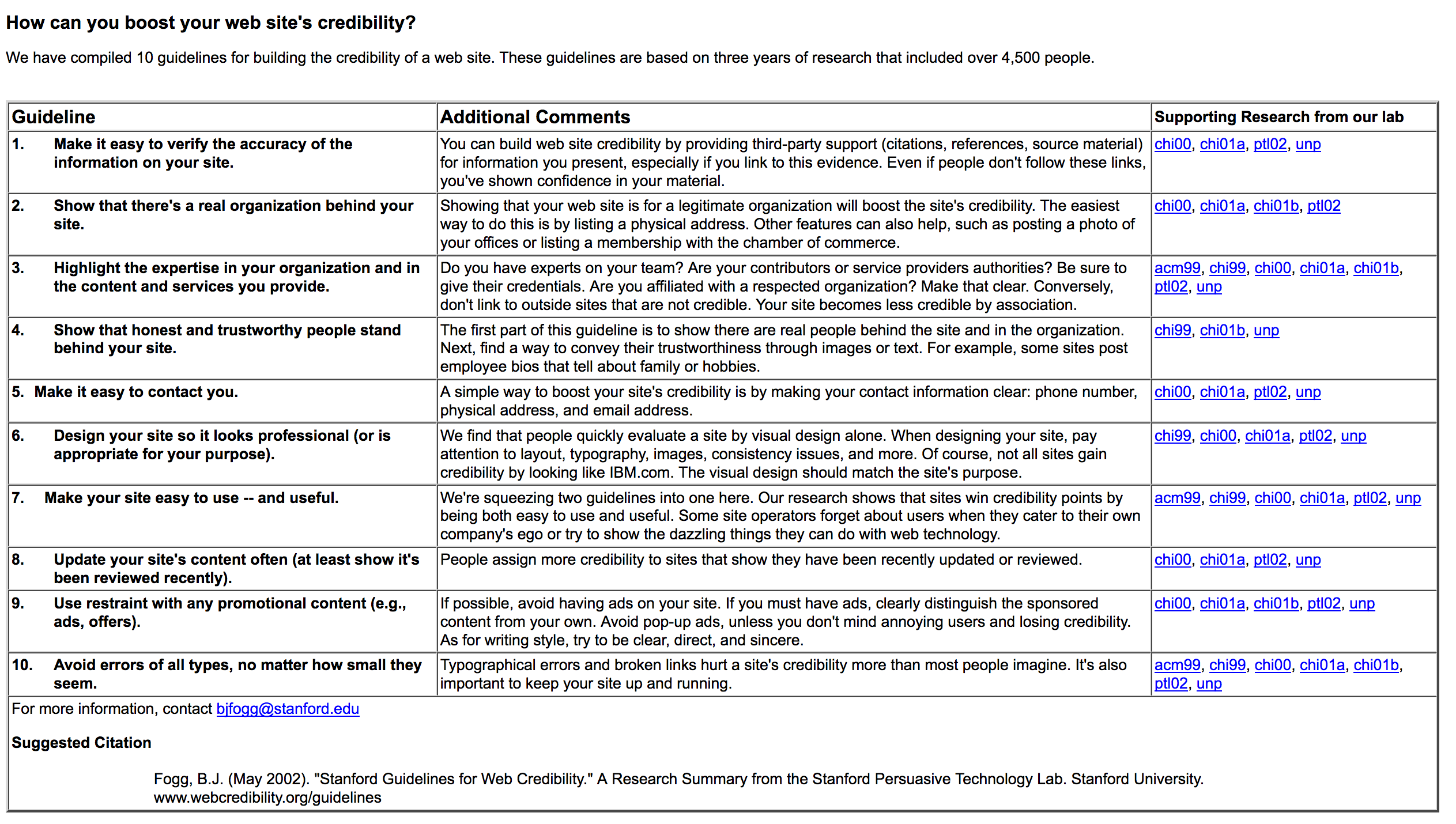 Credibility is a very important factor in both: Human to human Interaction, but also when we interact with computers/technology. Unfortunately, the factor is often neglected in the latter.
As credibility is attributed to others, it is a subjectively perceived and therefore experienced quality. Nevertheless, it is not completely random and based on subjective perceptions – most people of a society agree on what is perceived as credible or not. There are key dimensions such as trustworthiness and competence based on perceived cues which play a role when it comes to an evaluation of the perceived credibility – of course depending on culture and socialization.
Websites/Apps also do good when perceived as credible. Credibility can refer to several things like the content, the messages sent, the tone of voice, the behavior of the site/app, the visual design etc. Users will make (mostly unconscious) judgements about the company's/organizations credibility based on these factors. If a website is perceived as credible, this can increase the decision to trust your company/organization over another.
For a starting point how to design credible websites, you can use the Stanford Credibility Guidelines (see image above) which are based on solid research.