Yay! Time to celebrate! We turn one year old! Last year in November we had our very first Ladies that UX chapter meetup at evenly and since then grew our little community to over 600 members!
We introduced Ladies that UX Berlin in November 2016 to our attendees and most of them are regularly at our meetups <3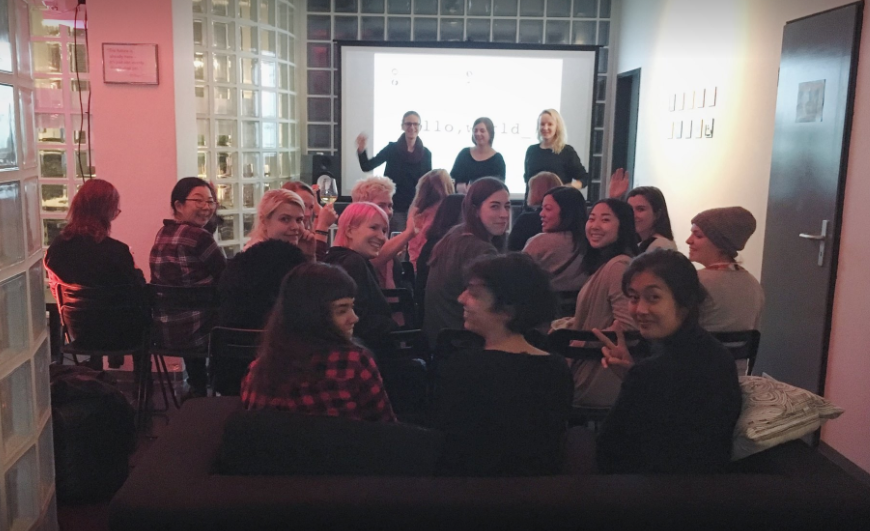 Ladies that UX Berlin Birthday edition meetup will be Tuesday, November 21 and will be hosted by ResearchGate. The location is Invalidenstr. 115, 10115 Berlin. We will open doors at 6:30 and this time there will be two talks from two members of our orga team: Živilė Markevičiūtė, who works as an UI/UX designer at TIGNUM and she will talk about Empathy in Design. The other talk will be held by Anna-Lena König, Project/Product Manager at Evenly, about 7 aspects that improve the UX of your app.
A big thank you to our lovely community and to our sponsors – especially to ResearchGate for hosting and sponsoring our birthday event. It would not be possible without your support and help.
Make sure to RSVP here, if you are close by! See you there!
Contact me if you have a topic you're passionate about and would like to present at an upcoming event or would be interested in collaborating or hosting one of our upcoming events
Photo credits of the Nov 2016 meetup: evenly.io