Kategorie:
Usable privacy & security
:)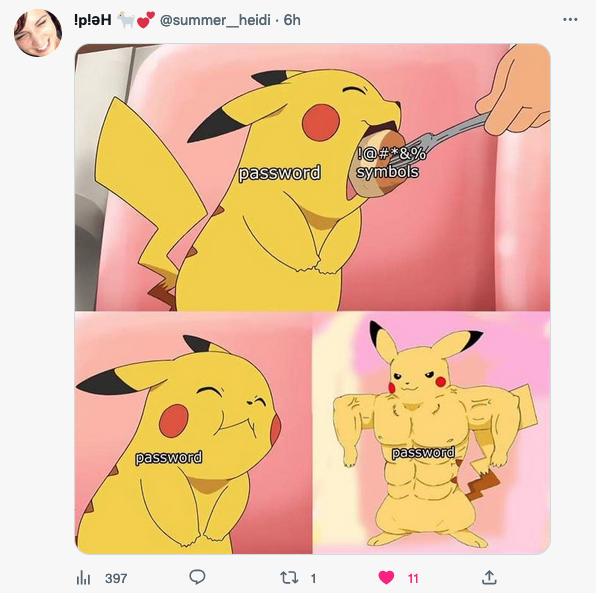 Link zum tweet https://twitter.com/summer__heidi/status/1614447212662231042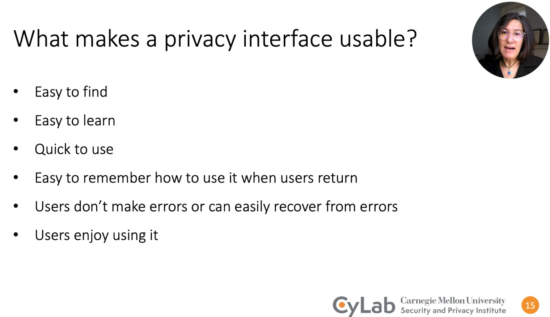 Watch Lorrie Cranors very interesting keynote about designing useful and usable privacy interfaces. She talks in depth about the use of icons related to privacy settings and what to consider. This keynote was held at the on the annual conference of the Forum Privatheit 2020 which took place in November.
https://www.forum-privatheit.de/wp-content/uploads/Jahreskonferenz2020_Videos/Keynote_2_Lorrie_Cranor.mp4
A very good read by Albrecht Schmidt (LMU Munich) about security and UX >> Don't Blame the User: Toward Means for Usable and Practical Authentication
"[…]When the user comes to use a service for the first time, many companies require registration. This is reasonable, as registered users are a valuable asset. However, asking the user for a password at this point is a bad idea. The user's primary goal is to use a service. Providing a password is an obstacle; hence, it is likely that they will not give much thought about it and will choose a weak one."
https://interactions.acm.org/archive/view/may-june-2019/dont-blame-the-user