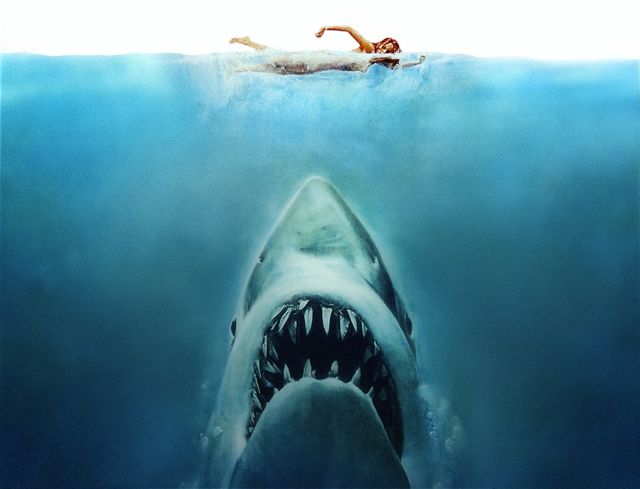 "The neural changes that we found associated with physical sensation and movement systems suggest that reading a novel can transport you into the body of the protagonist (…) "
Oh yeah – und genau deshalb ist es sehr viel besser, User-Stories zur Requirementspezifizierung (+ Ideenentwicklung aka: was brauchen unsere Nutzergruppen eigentlich?) zu entwickeln, statt mit schnöden Use-Case Diagrammen inklusive Strichmännchen – zu denen man ungefähr soviel Bezug hat, wie zu einer toten Maus – die im Geiste schon längst festgelegten Requirements pseudomäßig abzufüttern.
Hier geht es zum kompletten Artikel:
+++ Reading a Novel Boosts Brain Connectivity
P.S. Ich darf bei dieser Gelegenheit ganz unaufdringlich auch nochmals auf diese nette Präsentation hinweisen, die ich im Rahmen des das Agile Design Camp in Hamburg erstellt und vorgetragen hatte ;)
P.S. 2: Wer sich wundert, was das Jaws Bildchen damit zu tun hat: Meines Erachtens nach mitunter eines der besten Beispiele bezüglich Storytelling in einem Bild.